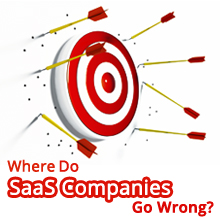 Where Do SaaS Companies Go Wrong?
With the adoption of SaaS based products growing rapidly the race for building products in SaaS delivery model is only picking up more speed. However, many SaaS companies tend to overlook the route they take to reach their destination.
Thus, resulting in more effort, budget and losing early market advantage to their competitors.
Assume you are planning to start your own passenger airlines, which one would you pick? Well, isn't it obvious that A380 is much more scalable, secure, robust and excellent in performance. While both can fly,
The smaller plane cannot scale to take up more passengers
A380 is loaded with 4 engines, which is much more secure and reliable than a single engine aircraft
Smaller plane cannot withstand heavy winds or thunderstorms
A380 can travel at 5X speed and can cover a long distance
If you are asked to build a SaaS product, will you not apply the same parameters – scalable, secure, robust and performance; to decide how your SaaS product should be?

SaaS business model requires several technical and SaaS operational building blocks to meet the day to day needs of both your customers as well as support team. More importantly, there are 9 non-functional requirements that are must for any SaaS product. Given the time and resource constraints ISVs tend to pay less attention to these building blocks and Non Functional Requirements, and they end up building something petite just like the small aircraft.
Parameters
                   Challenges
Scalability

Design to handle current and future loads
Optimum use of hardware and other resources

Security

Physical and Network Security
Role based access
Data Encryption

Integration

 Support for in-bound and out-bound integration
 Standards compliance (HL7, cXML, etc.)

Extensibility

 Custom field support
 Support for dynamic forms

Multi Tenancy

 Single code base
 Independent Schema/Shared Schema

Configurability

 Personalization/"Org"analization
 UI/Business Rule/Workflow

Auditing

 Entity/Data level tracking

Performance

Response time
Bandwidth constraints

Availability

SLA Compliance
Offline mode of working
Note: Download the SaaS Non-Functional Requirements whitepaper for more information.
Alternatively, some customers tend to make the common SaaS mistake of taking the hosted model route to save cost. But actually they are going to spend more. In a hosted model you are going to have multiple instances of your product, just like multiple small planes. Imagine starting your own passenger airlines where you allocate one small plane for each passenger. Just think of the amount of effort and cost involved in maintaining these numerous small planes???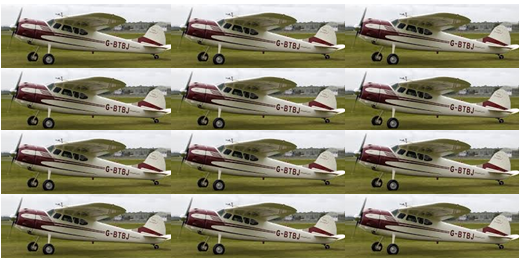 So, what would you do if you want to start your own passenger airlines?
You Don't want,
You would want,
– To sit and develop the engines
– To design the dashboards and controls
– To fix the chairs
– To develop your inflight entertainment system
– To address security and compliance in every piece of construction.
Because every single aspect requires a niche expertise and hence, doing it yourself will take quite a lot of time and can also be a great risk for your business.
– To work on the interiors and look & feel of your flight
– Make it easier for people to reach you out and book tickets
– Train your crew to effectively use the equipment's available
– Pick the right choices of menu
– To provide a dazzling customer experience by providing them best of the service
In short, you don't build your own plane from scratch rather you get one from a tested and proven vendor like Boeing or AirBus. Moreover, it's critical to go to market faster to get an edge from your competitor.
Starting your SaaS Business Model is almost same as the above example. You do not want to focus on the basic engineering aspects and building blocks. Moreover, it's better to pick something that is tested and proven rather than trying to reinvent.
TechCello offers an end to end SaaS Life Cycle Management Solution that can help in designing, developing and managing the operations of your SaaS product. TechCello is tested and proven SaaS Framework, built exclusively to meet the typical SaaS needs of your business and product.
TechCello offers more than 30+ modules covering all the basic engineering blocks and operational modules. Using TechCello you can simply focus on building your product functionalities, and TechCello can take care of the rest. Apart from saving significant amount of cost, your precious time can be well spent on differentiating your product from competitors through unique product features.
Fly with us on the cloud!!!
Please feel free to contact [email protected] in case if you have any feedback or comments on the above blog.