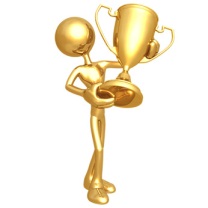 Techcello,a Finalist in "Start-up Cloud-Emerging Markets" at Microsoft WPC-2013
We are proud to announce that Techcello has been named a finalist for the 2013 Start-Up Cloud – Emerging Markets Partner of the Year Awards. This is the 3rd consecutive award in a row after receiving prestigious awards from SIIA, the Software & Information Industry Association for Finalist in Codie Award and Top 10 NextGen Company for the year 2013. According to Microsoft "There were over 3,000 nominations and selecting one winner for each award was a difficult task for our esteemed panel of over 600 judges". The Selection panel for the Cloud Category were veterans in Cloud industry including CEOs, CTO, IT Architects etc have evaluated the value proposition offered by Cello.
It's a great validation and acknowledgement for the product and the services delivered to our customers. The recognitions that the product has received will definitely increase the confidence level of our Prospect customer and the technical Community who are looking for innovative ideas and tools which will make the SaaS application development a CakeWalk . It's a testament to the hard work our Engineering Team has put together in building an innovative solution for the cloud domain.
Techcello is all set to participate in the Microsoft WPC – 2013, Houston and planning to meet all the Microsoft Partners, Resellers, ISVs, Business Managers, Entrepreneurs, Innovators, and Technology personnel at the event. We have got a stall to showcase what techcello has got to offer for the cloud application development industry, do drop by to our booth [Click here to see the booth details] to personally talk to our Director of Technology Mr. Janaki Jayachandran who can help you clarify all your technical/business queries, alternatively use our Contact Form to get a personal appointment to meet before or after the event.
We take great pride in dedicating this recognition from Microsoft to all our customers.