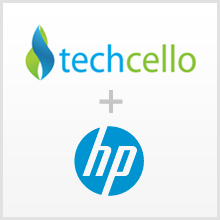 Techcello & HP joint Webinar : Architecting Configurable & Customizable solutions for Cloud
While multi-tenancy brings in a whole lot of benefits to the application and business, architecting a multi-tenant solution is quite challenging and will require architectural expertise and experience. Enabling a single solution to work for several customer's requires a high degree of configurability ranging from UI to business rules to workflow. In this webinar we will be discussing on the best practices involved in building a configurable multi-tenant application that can be deployed and scaled on any cloud.

Key discussion points,
Security considerations for data isolation
Achieving granular level of access control
Dealing with the top web security threats
Empowering your application with Auditing/analytics capability
Date: 26th June 2013, Time: 1.00 P.M EST (Eastern Standard Time), Duration: 60 Minutes
Presenters
| | | |
| --- | --- | --- |
| | Jothi Rengarajan | Principal Architect at techcello |
| | James McGovern | Chief Architect at Hewlett-Packard |
Look forward to seeing you in the webinar. Register Now to reserve your seat!